LASER CUT PLASTIC – clear acrylic
Material Thickness
1.5mm, 2mm, 3mm, 4.5mm, 6mm
Sheet sizes
900 x 600mm, 600 x 600mm, 600 x 450mm, 600 x 300mm, 300 x 300mm, 300 x 150mm, 150 x 150mm
Plastic finish
Gloss finish front and back. Clear all the way through.
Laser Cutting
Clear acrylic cuts really well and leaves a nice polished finish on the cut sides. Is great for fine detail cutting. We keep the paper on when cutting so the surfaces stay nice and shiny.
Raster Etching
Clear acrylic etches well for detailed designs and leaves a frosted finish where etched. Minimum line width 0.5mm.
Protective paper
Applied front and back.
THICKNESS OPTIONS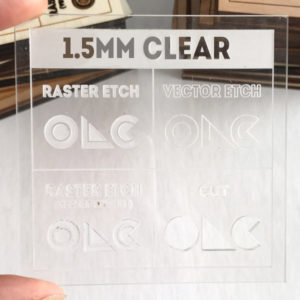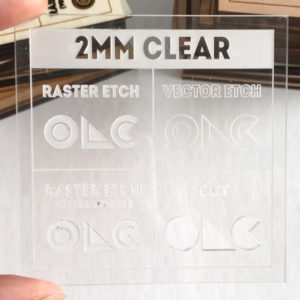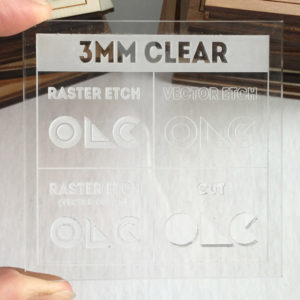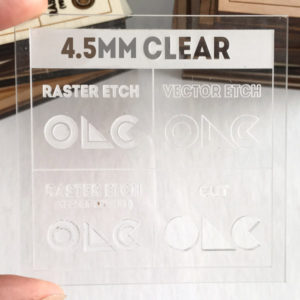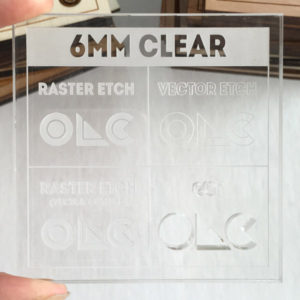 Our materials are not for sale, they are only for use with our laser cutting service